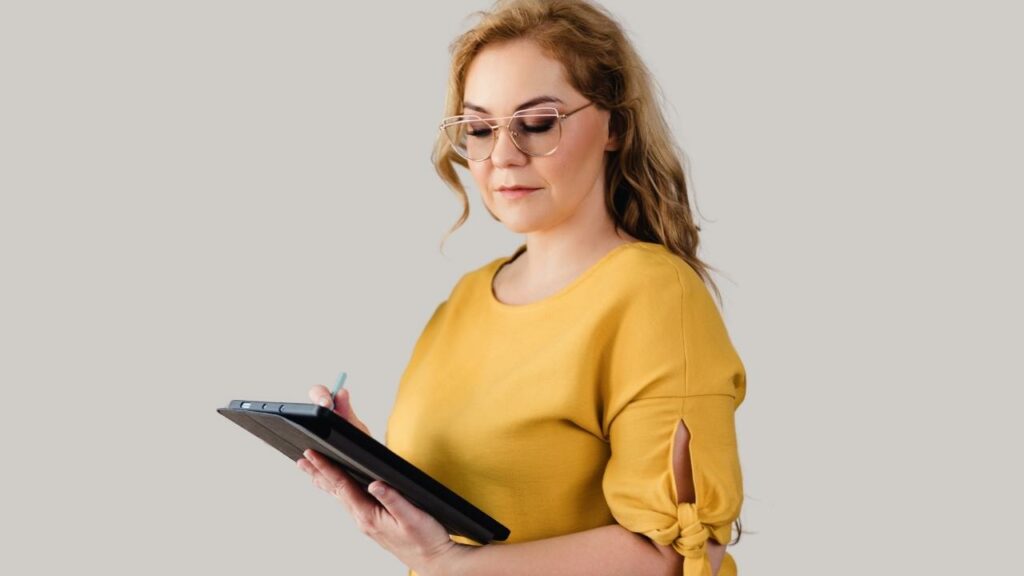 DOCUMENT SIGNING PROGRAMS
Document signing programs
As a virtual assistant, you must sign client documents and contracts. Stationary documents are signed by both parties manually. If you work with a Client only virtual, you can print out a ready-made contract, send it to the client for signature via courier, and wait for him to send it back to us. 
In such a situation, programs for the electronic signing of documents come to our aid. In this post, I will present the ones that I have had the opportunity to use or am using and the most recommended ones.
A qualified signature is the only electronic signature with the legal force of a handwritten signature. It is certified with a qualified certificate, allowing verification of the person making the signature. You can sign any document with a qualified signature from one of the certified suppliers. You can find a list of providers on the National Certification Center's website. 
The price of the signature depends on the provider, as well as the option you choose. For example, the price will be influenced by the period for which the certificate is valid – it can be from one to three years. For example, a signature valid for one year in the option with a reader costs 250-300 PLN, while the annual renewal of the signature costs 150 – 200 PLN.
Did you know that a qualified signature is required to dispose of copyrights? When disposing of copyrights, hand-signed and scanned documentation is not enough – we need to have the original because, in judgment, a scan is not a sufficient document. So if you want to make sure you own the copyright to your logo, graphics or text, have the agreement signed in your hand or with a qualified signature. 
You can use the Trusted Profile to sign a document for free electronically, and you can also check whether an electronic document is already signed and who signed it. So all you need to do is that using electronic banking, you set up a Trusted Profile, then go to: https://www.gov.pl/web/gov/podpisz-dokument-elektronicznie-wykorzystaj-podpis-zaufany and following further instructions, sign the document.
The Trusted Profile is often used to sign contracts related to EU grants. State institutions prefer this signature because it is more secure than other electronic signatures – it cannot be forged. In addition, this signature is not limited in any way, and you can sign an infinite number of documents every day for free. 
3. Easy and fast signing of documents:
DocHub

: The application is very intuitive. All you need to do is add a field where our client needs to sign, and the document prepared this way can be sent directly to your email inbox. If more people need to sign the document, it is not a problem. You can designate a separate signature field for each person. Moreover, the application allows you to add annotations to PDF files and edit selected areas with advanced tools. Among other things, you can: change the order of pages, delete unnecessary pages, merge several PDF files into one, add comments, insert images, or, for example, highlight specific document areas. DocHub is a handy tool, especially if you run a business and sign many contracts and other documents. The application comes in a paid version ($12/month), but I use the free version. I can sign up to 3 copies monthly, which doesn't cost me anything. 

Docusign

: is a cloud-based software platform. It is similar to DocHub. It's a platform compatible with Slack, Google, and Office. DocuSign, like DocHub, comes in a paid version with a free trial but is cheaper than DocHub at $10/month.

Parchment

: is a tool that allows you to electronically create, sign and store contracts, exchange data and integrate with other devices. Those using the application can also easily verify contractor data in external databases. I have never used this tool, but I know it is recommended.
Did you know that it is possible to sign documents directly in Google Docs for free without having to convert the file to PDF? In Google Docs, you will benefit from two applications for electronic signatures, such as:
HelloSign

– an add-on provided by Dropbox, can be integrated with Google Workspace. Documents signed with HelloSign have legally binding electronic signatures. Additionally, they are protected by an automatically created backup stored in your Dropbox Sign account. All you have to do is add the free Dropbox Sign extension to Google Docs. Then, using the sidebar in Dropbox Sign, you'll sign documents and send them to Sign. To sign a document, create a new signature or use previously saved signatures. Then send the document with a legally binding electronic signature.

SignPlus

– electronic signature, can be integrated with Google Workspace. Signplus is a free platform that also enables legally binding document signing. What's more, in addition to signing documents yourself, you can also send signature requests to signers who don't have a sign.plus account. The platform is advanced but easy to use. 
Document signing programs are valuable tools that provide convenience and save time. They will come in handy in WA work and wherever documents are signed. And do you already use online document signing applications, or do you continue to sign all documents on paper? 
See also: